A comprehensive rate increase can be executed with a single action for:
all your services
all services within the same category
How to proceed:
Select Catalog / Service list or Product list.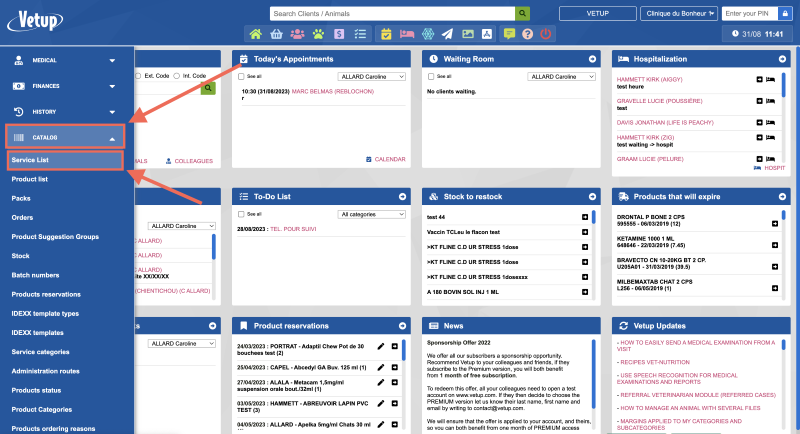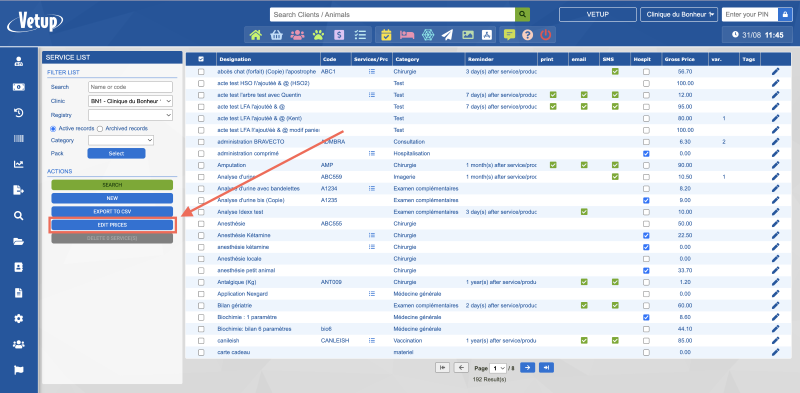 Choose the category you want to modify the price of its products.
You can also apply this increase to all categories.
You also have the option to apply this percentage increase to price variations.