How to create automatic reminders for an animal ?
With Vetup, you can create a reminder for as many types of medical acts as you want.
To create a reminder, for example a vaccination reminder, begin by creating a medical service. To do this, click on CATALOG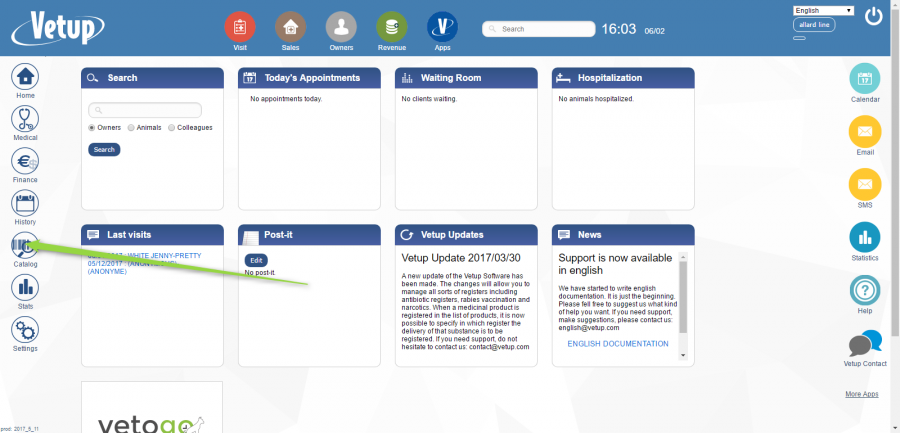 Select MEDICAL SERVICES LIST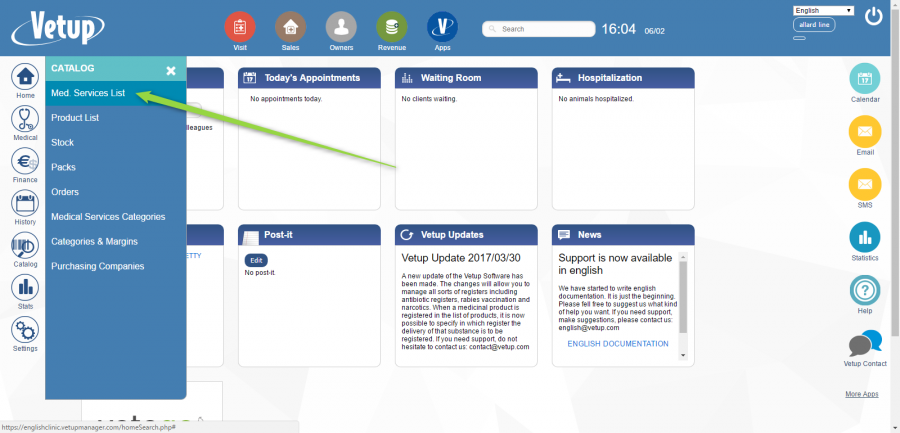 To create a new medical service, click on NEW and enter the description of the new medical service : its name, its category, whether you want to associate a product with this service, the price of the service, and on the right (this goes for each new service created) specify that you want to create a reminder for the service and when it should be automatically sent to the owner.
For example, you want to create a rabies vaccination with an automatic reminder for the owner for the next vaccination in one year's time. You thus enter the service RABIES VACCINATION in DESIGNATION,  select the category « VACCINATION » and associate the product used for the vaccination (here Nobivac rabies) with the service.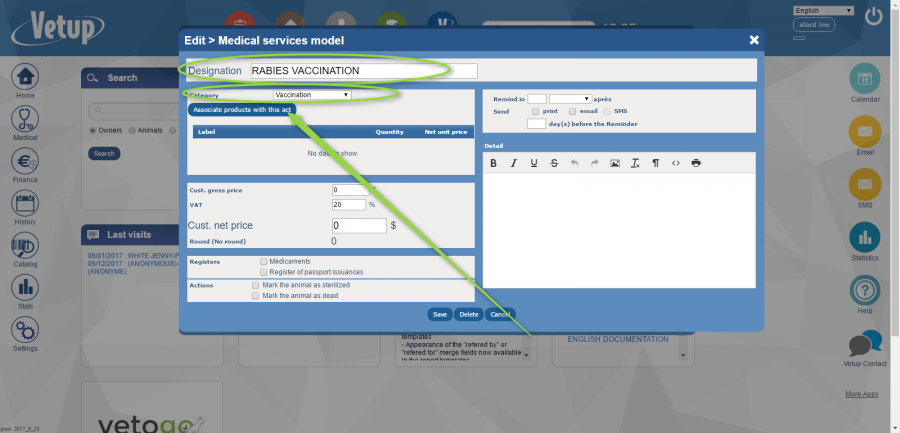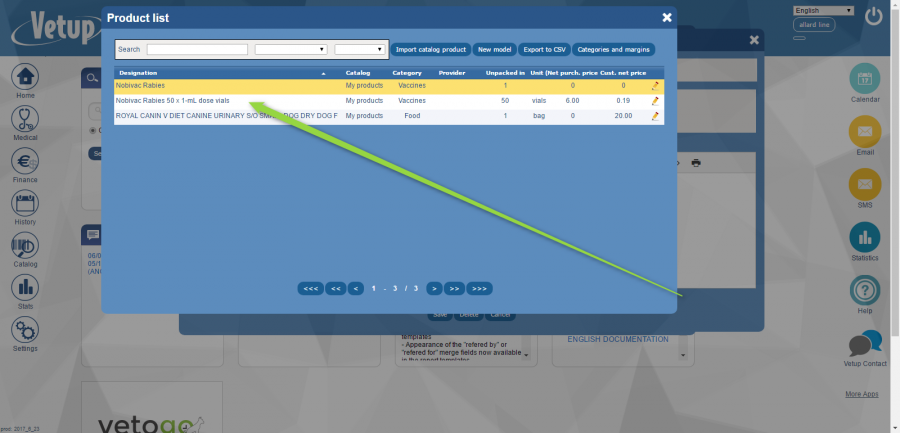 Now, enter the price of the service and, on the right, the date when the pet owner should receive the vaccination reminder. (in the above example, (s)he will receive both a reminder by post and an automatic reminder by email 21 days before the due vaccination date)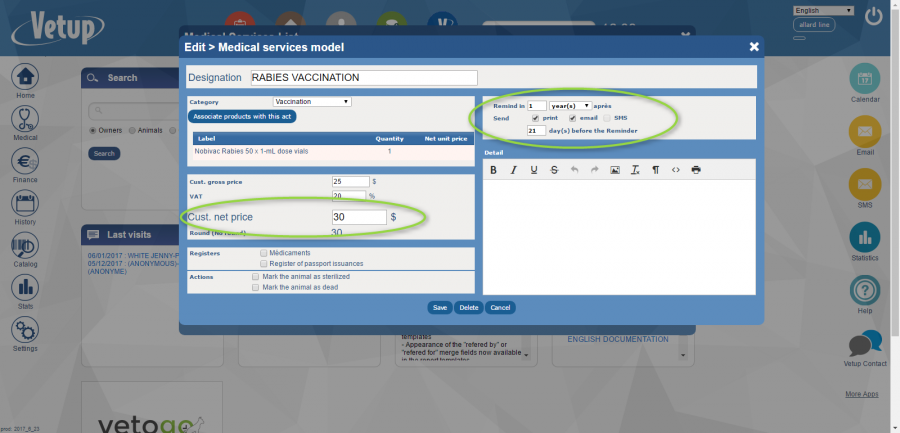 This type of reminder can be created for every act, such as vaccinations, recommendations before surgery, antiparasite treatments etc.