To create a quote
Open the animal's file and click on NEW ESTIMATE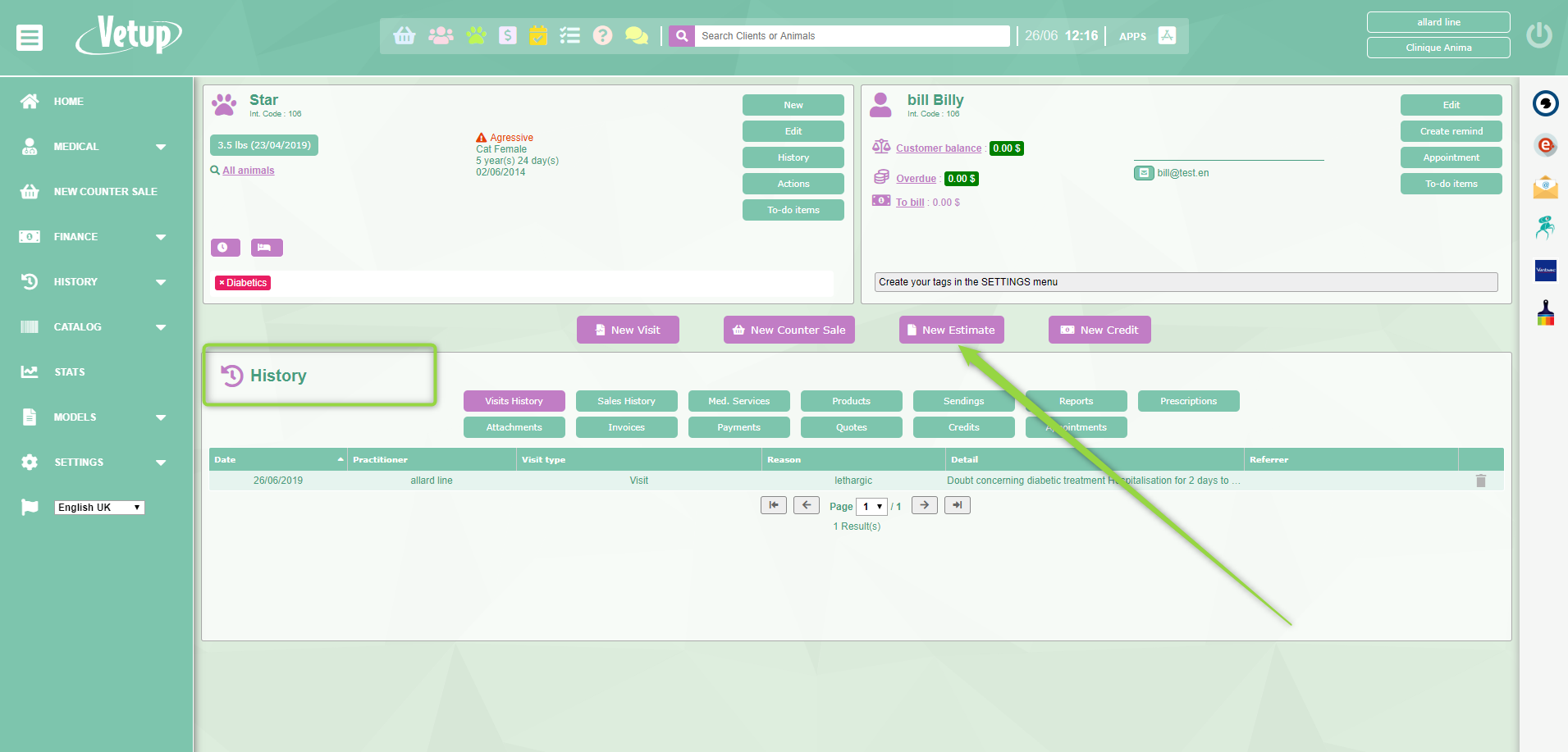 Select the different medical services and products that you wish to add to your quote.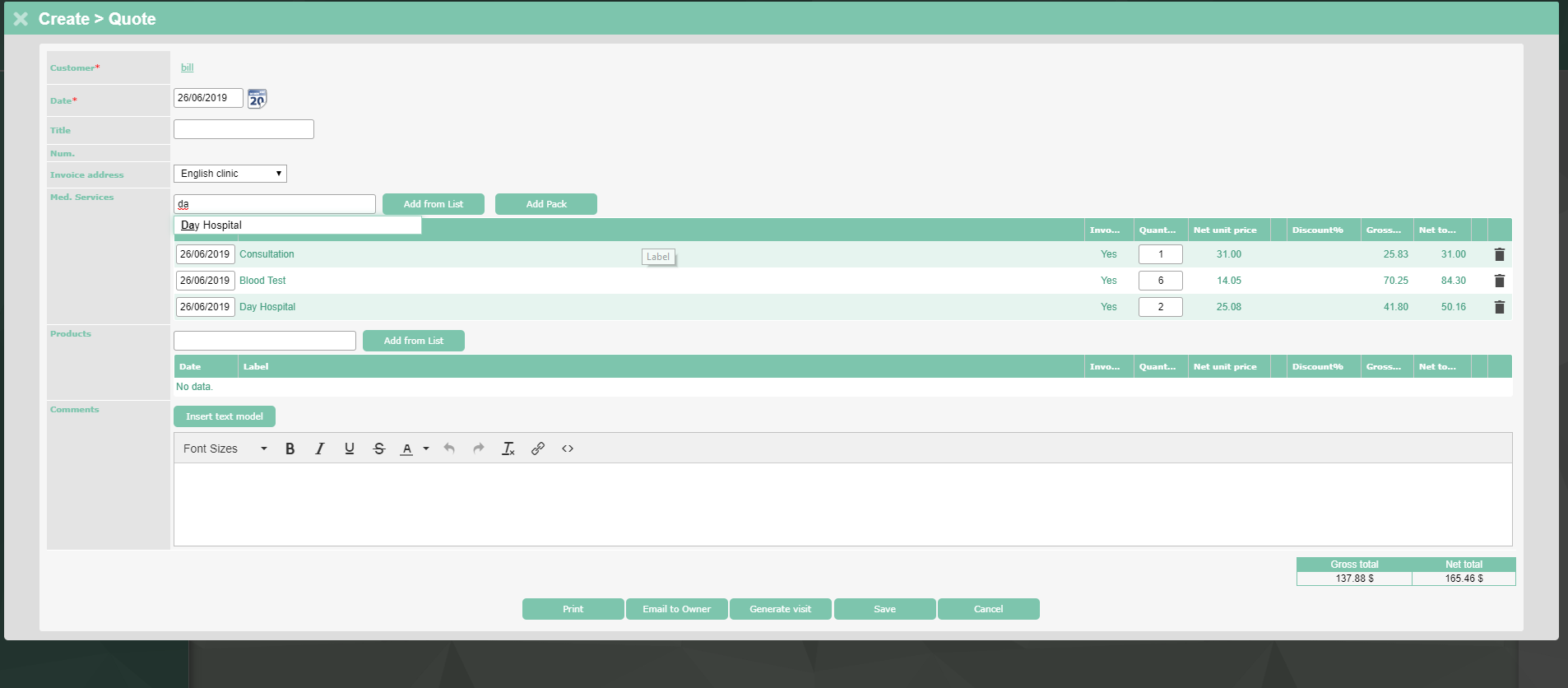 By clicking on the product / medical service concerned, it will be possible to modify the quantity, the price, or to add a comment, which you wish to see appear next to the service/product, on the quote and the future invoice.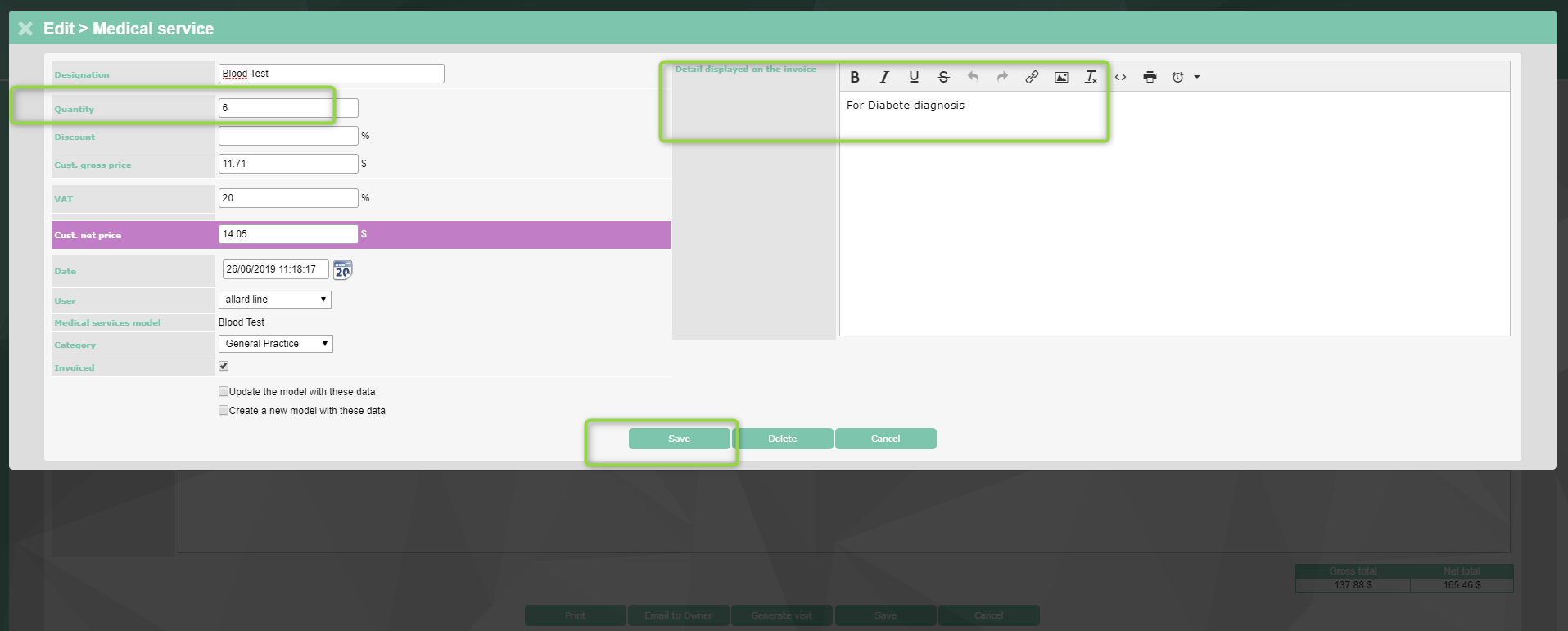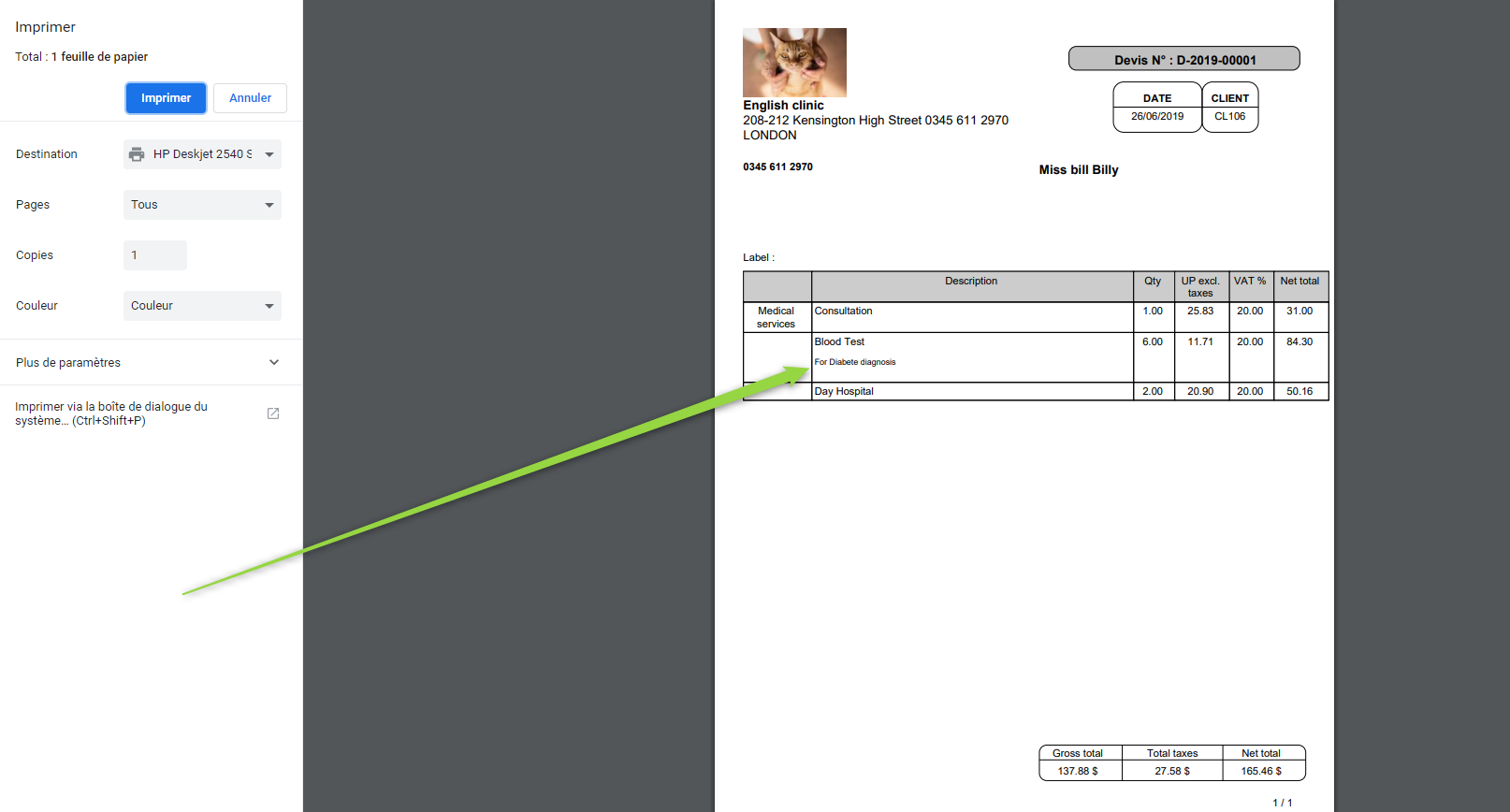 You can also add a comment at the end of your quote :
Either by using one of your text models previously created in MODELS / TEXT MODELS
Or by adding a new comment in COMMENT AREA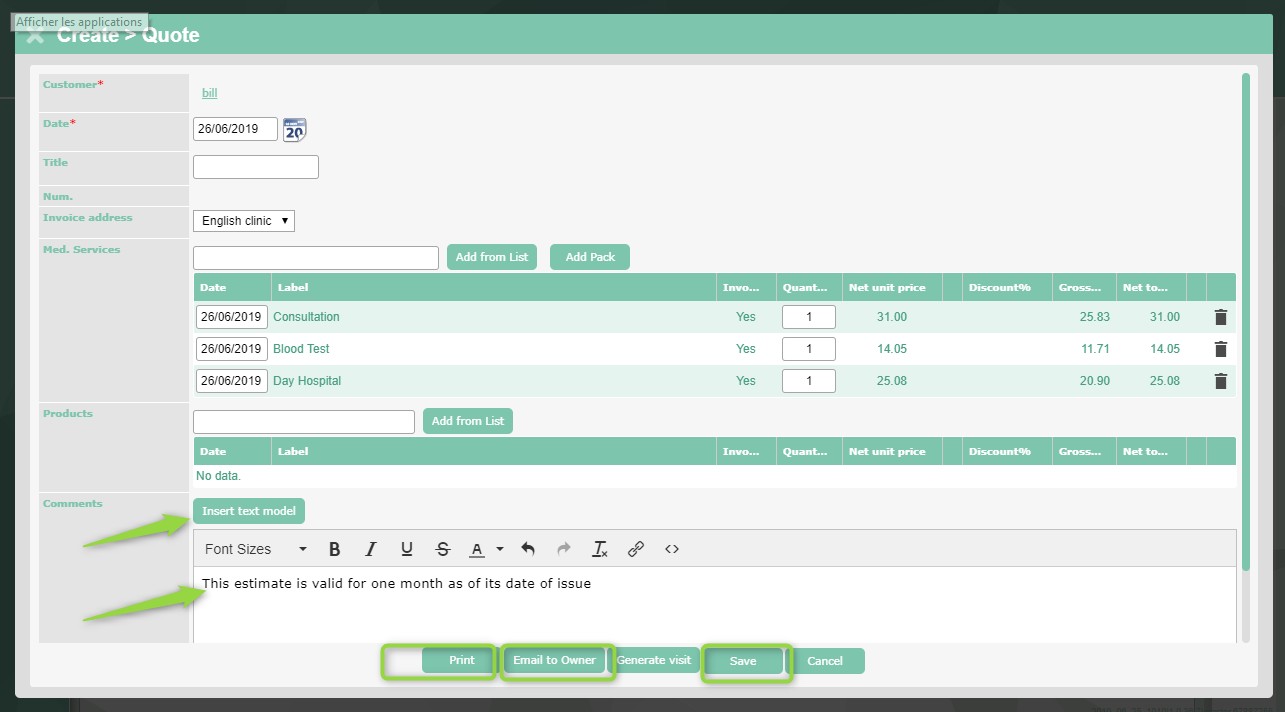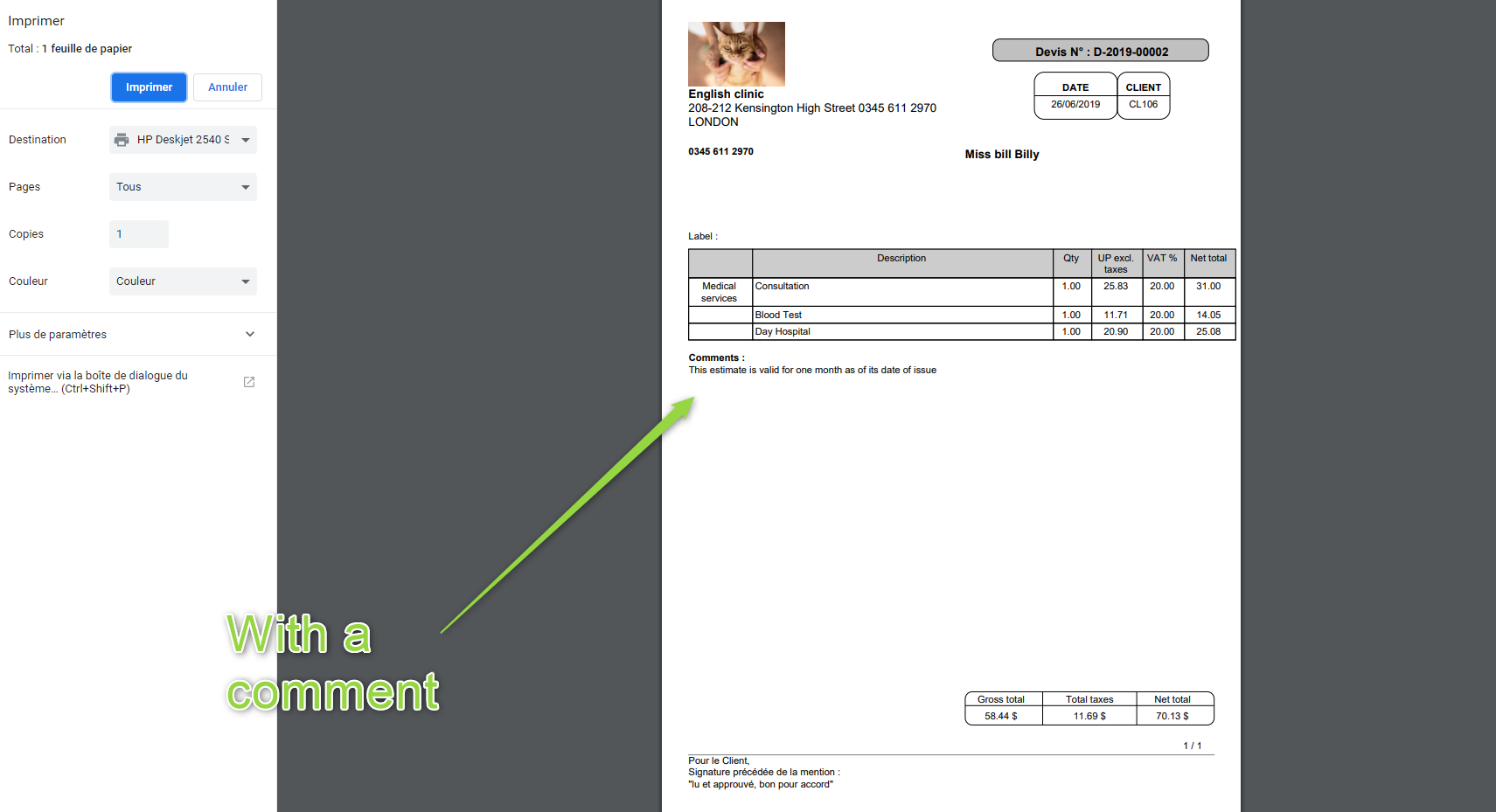 You can then SAVE, PRINT or SEND the quote to your client by email and even create a visit based on this quote should it be accepted by the client.