Renewing a drug.
You may create a renewal for each product and drug prescribed during a visit
Firstly, create your visit and complete the MEDICAL EXAMINATION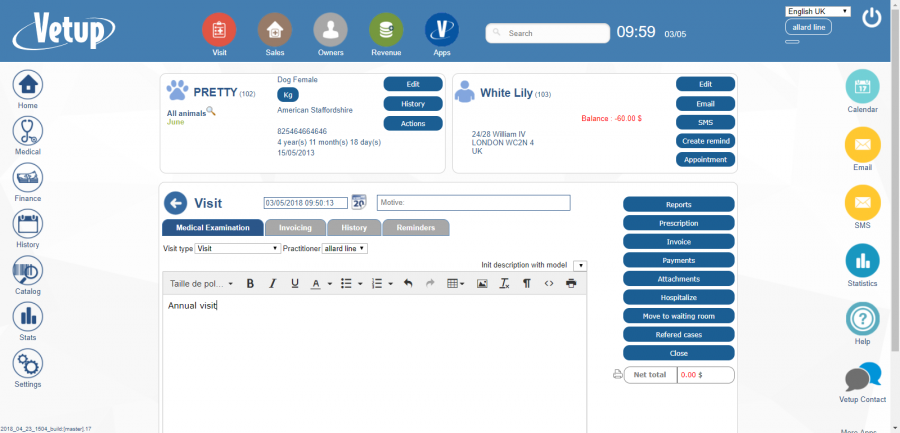 Once in the INVOICING section, add each drug you want to prescribe.
For each drug added, you can create a renewal :
Click on the line of the product(s) you want to renew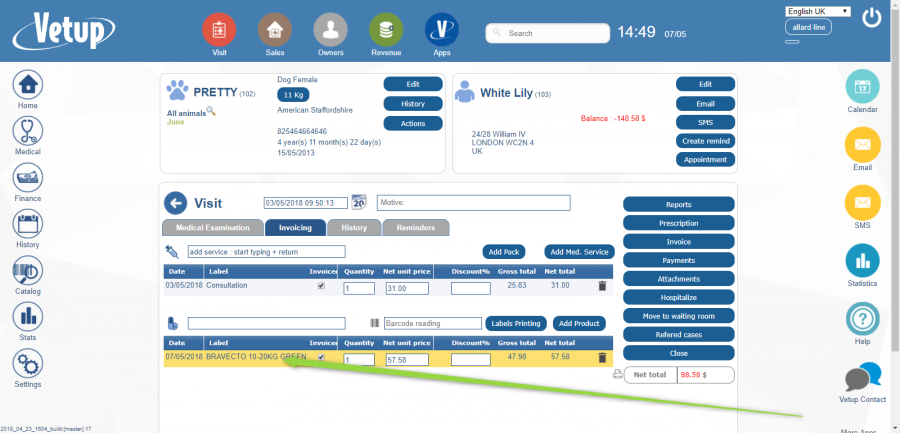 Now enter the number of renewals desired and the time limit in « valid until ». SAVE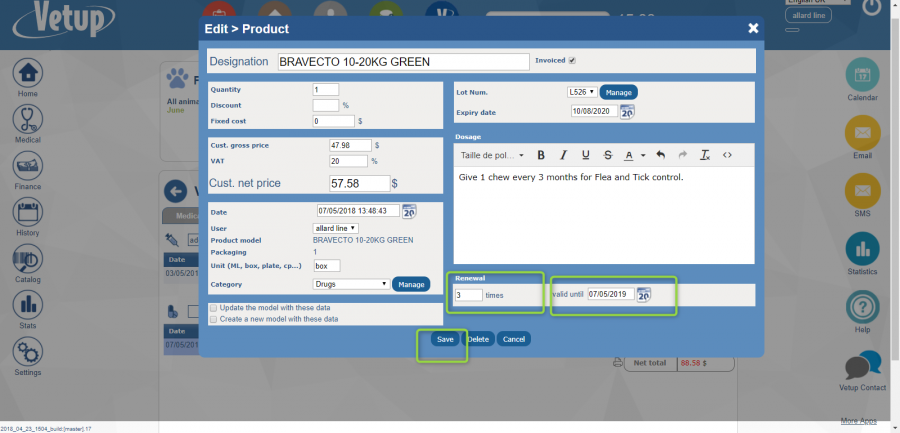 In the above example,  the first box of bravecto is bought on the 07/05/2018 and can be renewed 3 times before the 07/05/2019.
This can be done for each product.
All other elements of the visit should now be entered before closing the page.
When the animal's owner comes to collect the next box, you will know that there is a pending renewal thanks to a specific symbol next to « add product ».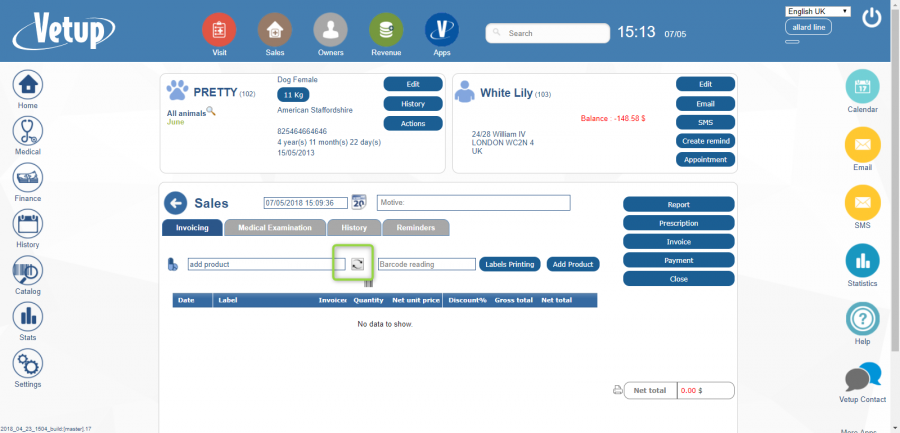 By clicking on the symbol, you will see the product(s) concerned, the initial renewal quantity, and the renewal pending quantity. Now select which product you will give to the owner.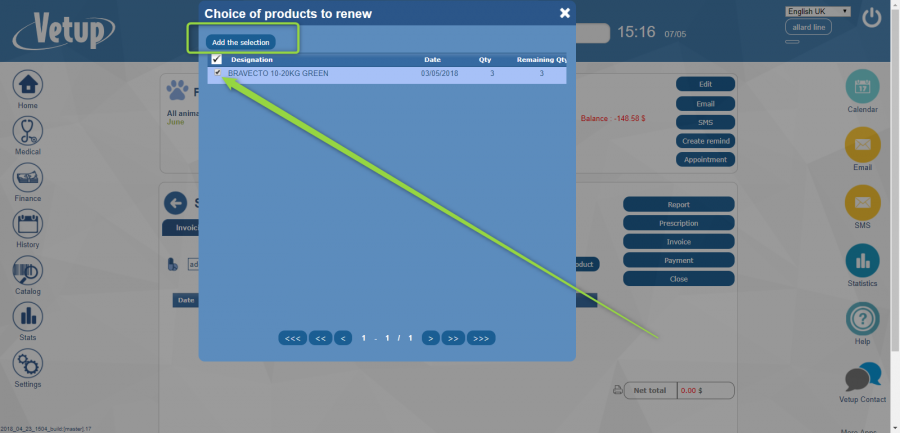 Click on ADD TO SELECTION to add the product to the sales basket.
If you print the prescription after issuing the second box of Bravecto (the first one in the initial visit and now with the first renewal), the number of renewals left will be indicated on it.