Colour coding for appointments
Each type of appointment can be colour coded, which will give you an overall picture of what type of appointments you will have on a specific day.
To do that,
Click on SETTINGS / APPOINTMENT TYPES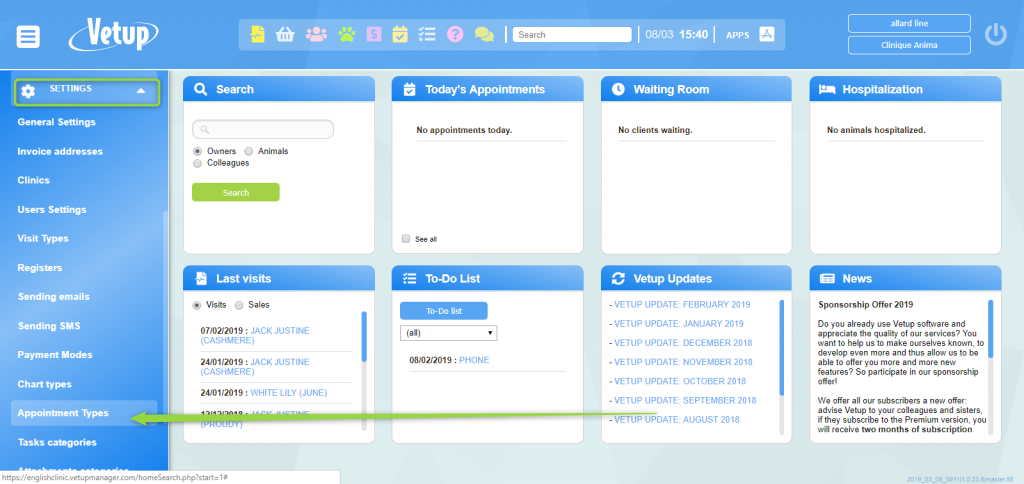 Then, click on NEW and create as many types of appointments as necessary, colour coding them at the same time.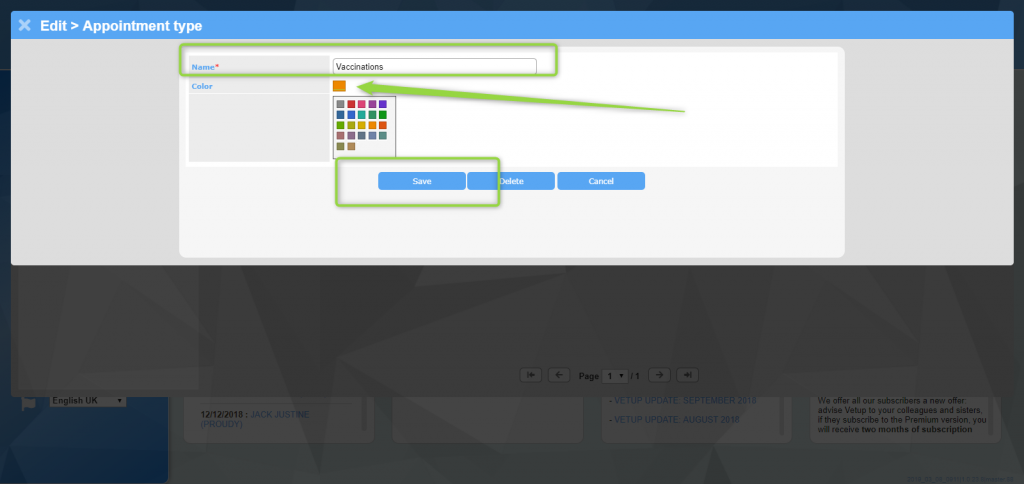 Now, if you click on « COLOUR BY APPOINTMENT TYPE » in your diary, each appointment will appear in its designated colour.