To configure your Vetup account
To get the best out of Vetup's software, it is advisable to configure your account. 
Click on SETTINGS and enter the necessary details in the following sections : GENERAL SETTINGS, INVOICE ADDRESSES, CLINICS, USER SETTINGS.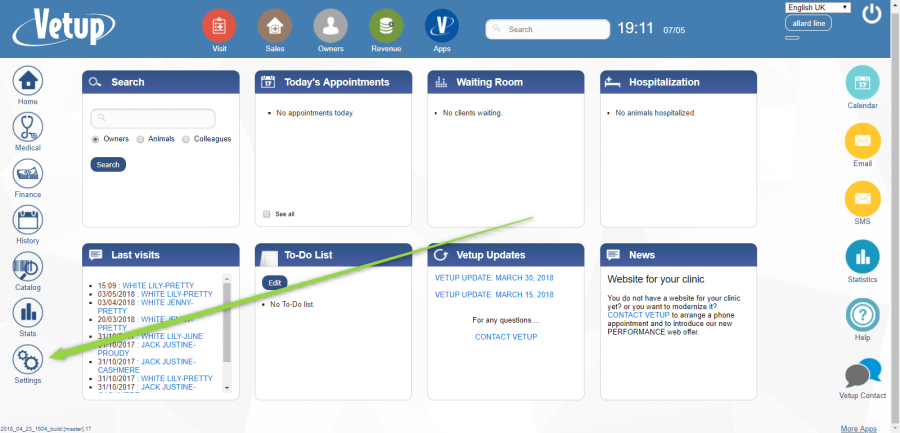 In GENERAL SETTINGS, you will be able to register your logo, select the duration of your appointments, choose your tax rate, select your purchasing company etc…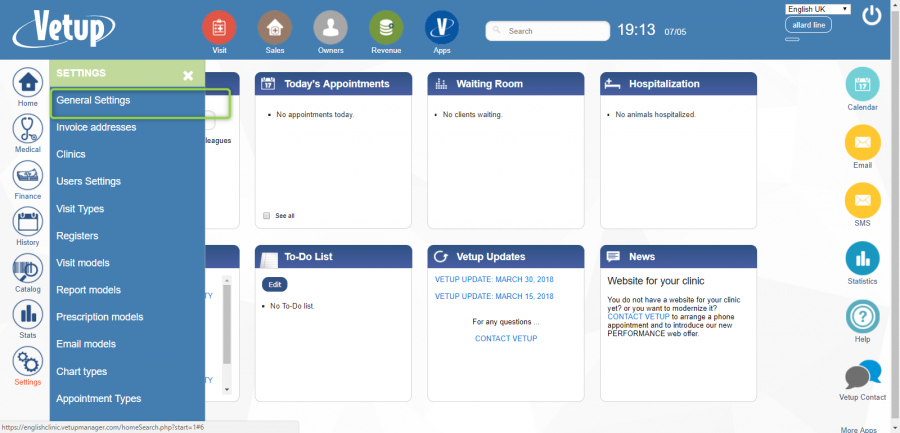 In INVOICE ADDRESSES enter which address will be used on your invoices
In USER SETTINGS you will be able to enter your employees' details, organize each employee's work schedule, specify what you want to appear on your prescriptions, etc…
All sections concerning the creation of document models (prescriptions, visits, emails) can be found in SETTINGS.