How to start with Vetup
Please follow these instructions carefully so as to use this software correctly.
You have just created your account, so now go into SETTINGS on the left of your screen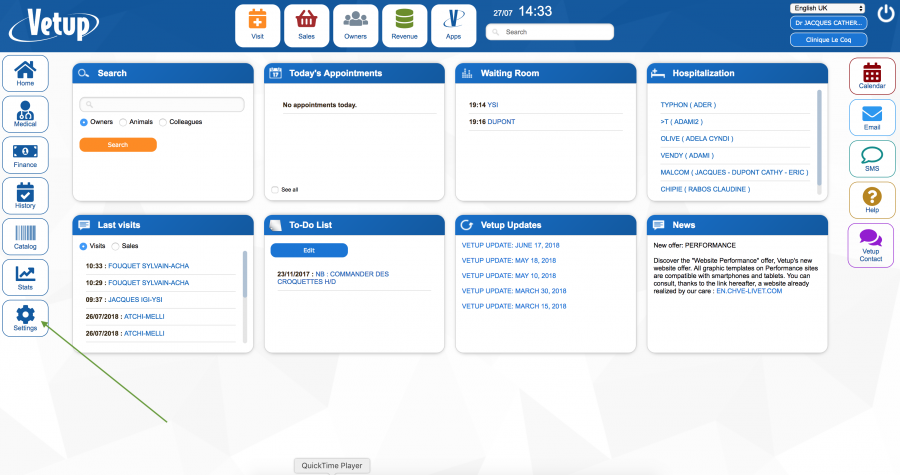 Now click on the GENERAL SETTINGS TAB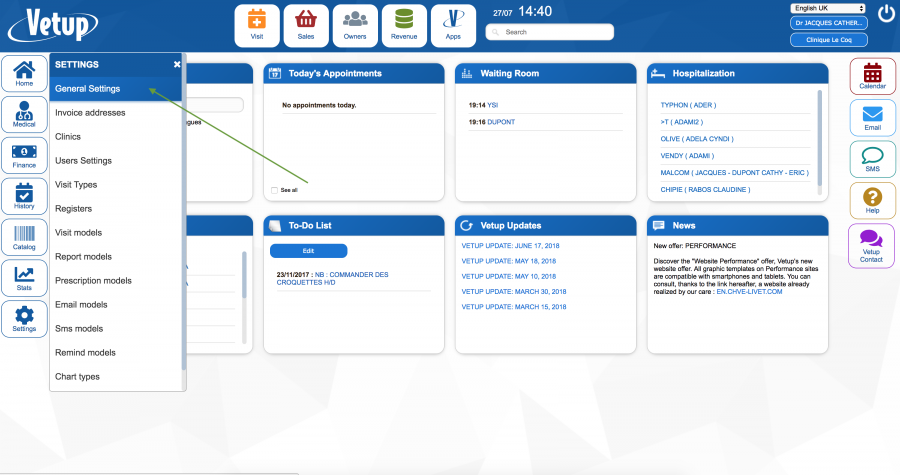 In PRODUCTS, you will find the different Central Buying Companies.
If yours is not on the list, or if you do not work with a CBC, you will need to create your own called for example « my own Central Purchasing Company ». (See : « how to create a new Central Buying Company« ).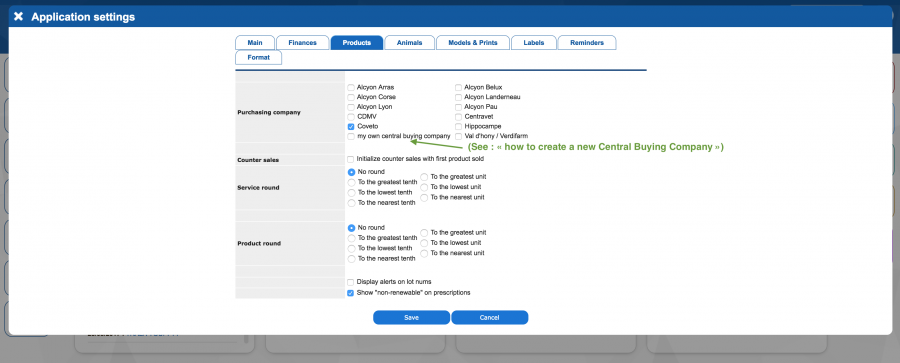 Now, always in General Setting Tab, click on REMINDERS so as to manage how you want to remind pet owners of future messages : for example by e-mail or SMS (only available in the premium version)
In General Setting Tab, click on TAXES to fix the value of your tax. If necessary, click on « apply two taxes » to create a second one and you can change the name of the taxes in « rename tax »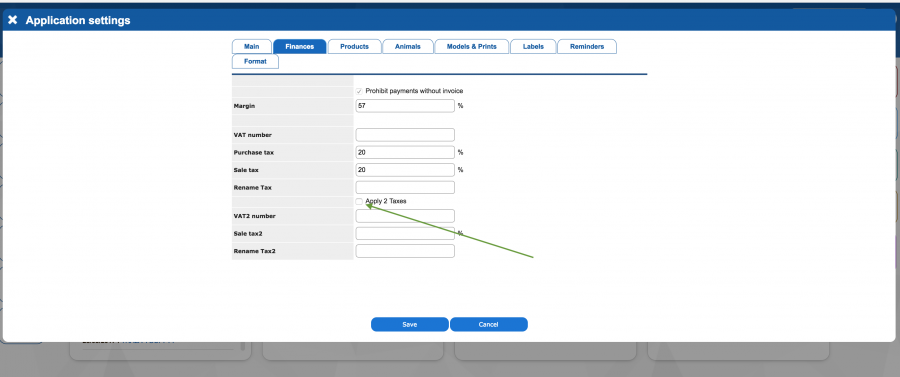 Still in General Setting Tab, click on FORMAT to select the chosen currency, country code for telephone numbers, …
And to finish, click on MISC. (MISCELLEANOUS) to help you activate or disactivate the different alerts.