How to register the clinic's team in the Vetup software ?
 When beginning with Vetup, to register your team in the software or to add a new member of the team,  
click on SETTING
and select USERS SETTINGS (see green arrow)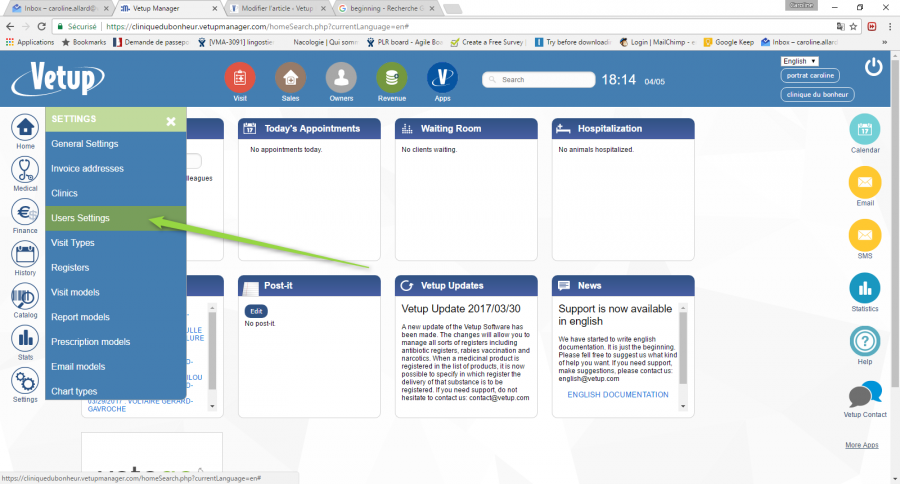 Now select NEW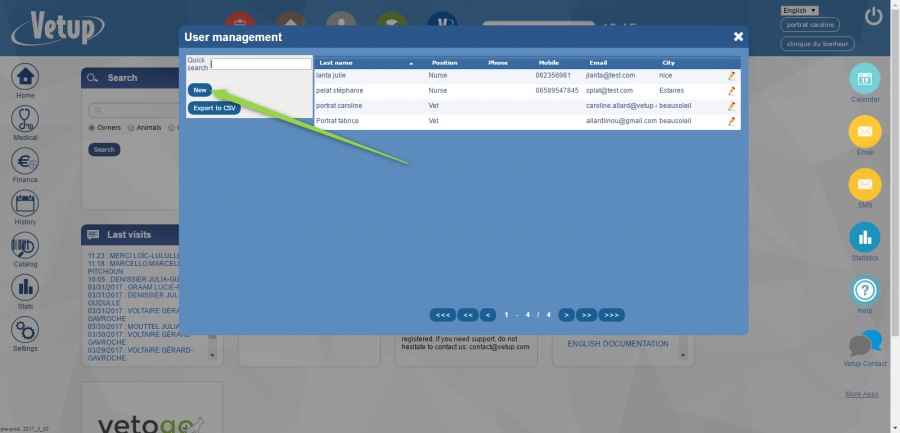 Now, in MAIN,  register the new member's personal details : 
Title, Last name, First name, adress and email.
In order to use the software, each member must use their username found in ID, so as to open their own session.
The newcomer must then create a password to access this session.
Tick the appropriate box : vet,  vet replacement or nurse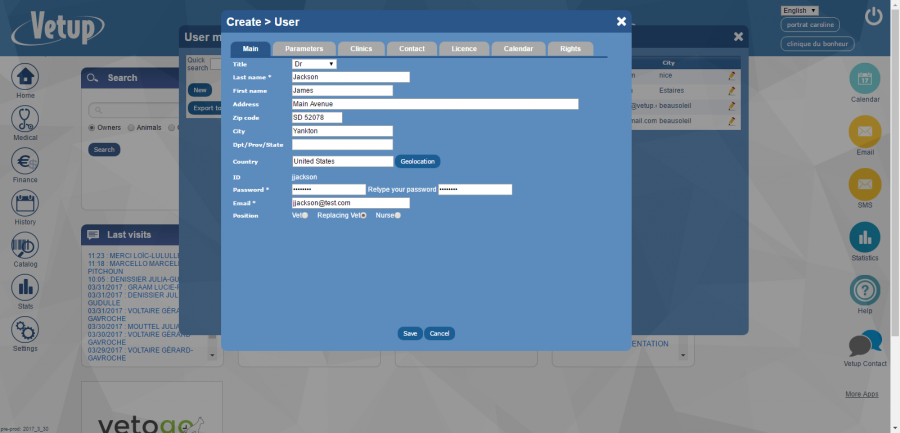 So, for Dr Jackson to open his own session, he must write  « jjackson » in ID and the password he has created on the identification page.
Now in PARAMETERS (always in SETTINGS / USERS SETTINGS)
You can write your College Registration Number, the title you want to see on your prescriptions and the language chosen to work in.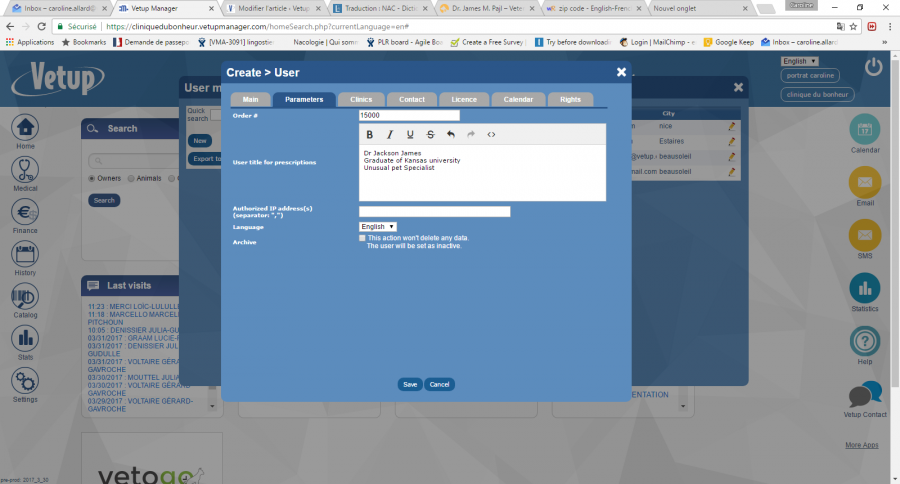 Now select which clinic Dr James will work in in CLINIC
In CONTACT, you can register all data such as Dr Jackson's phone number or email…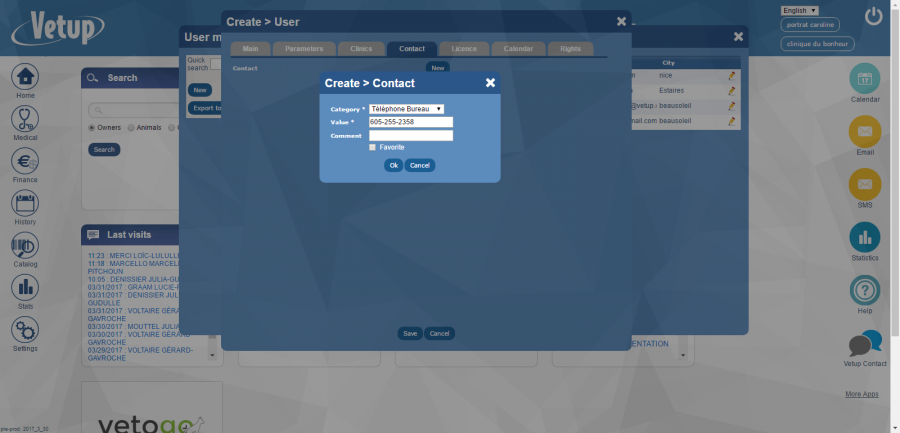 The LICENCE section enables you to use the e-vds application and the Loginut software. For more information, ask for details via the VETUP CONTACT section.
In CALENDAR, you can personnalise your calendar and decide when your session will expire.
Finally, in RIGHTS, you will select which part of the software Dr Jackson will be allowed to open (for example, he will have access to all the software except finance and statistics)