How to create and use my report models
You can create as many report models as you like in MODELS / REPORT MODELS / NEW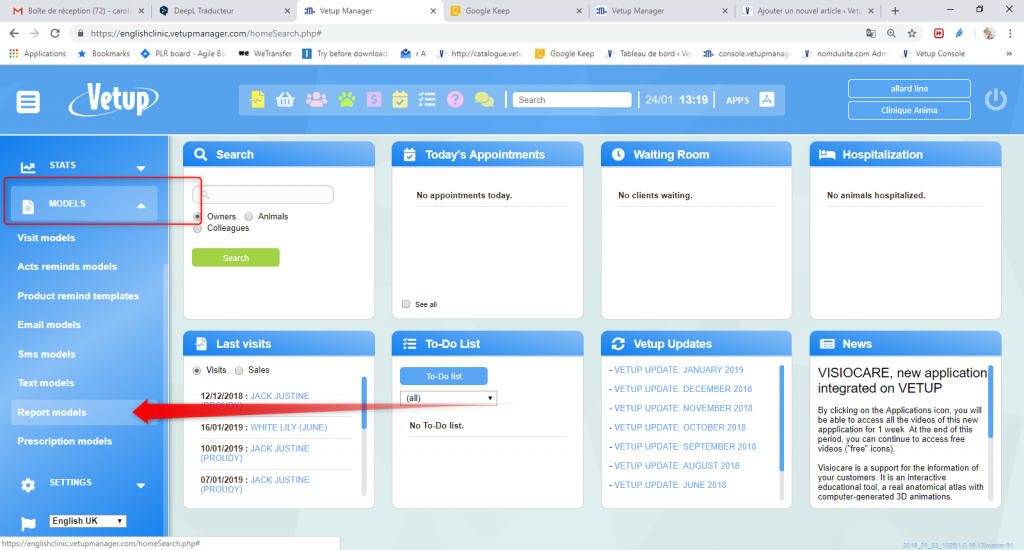 You can include different merge fields in each model, so that information about the owner or animal is automatically included in your report when you add this model to a specific visit.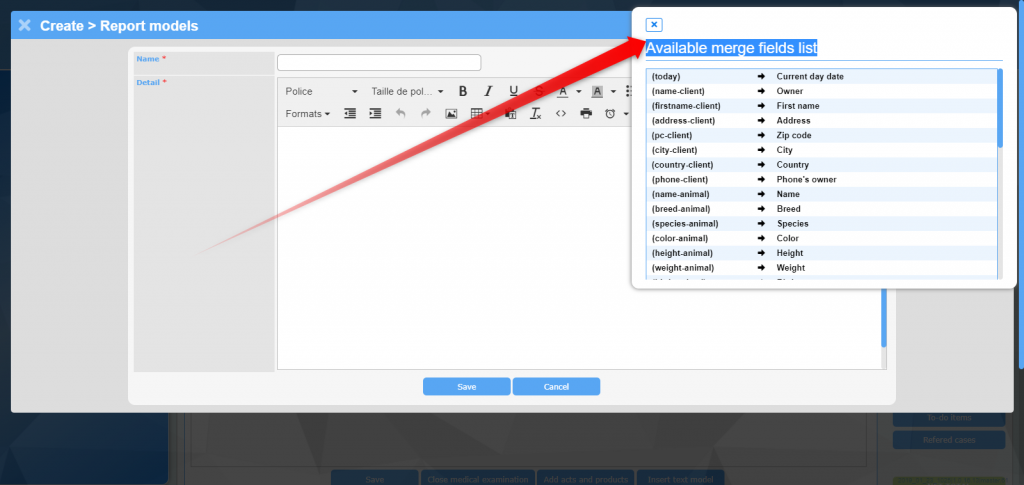 Once you have created your different models (vaccination certificate, desexing certificate, health certificate, information sheet after surgery…), you can use them during a visit.
To do so, create your visit, complete your medical examination and click on REPORTS.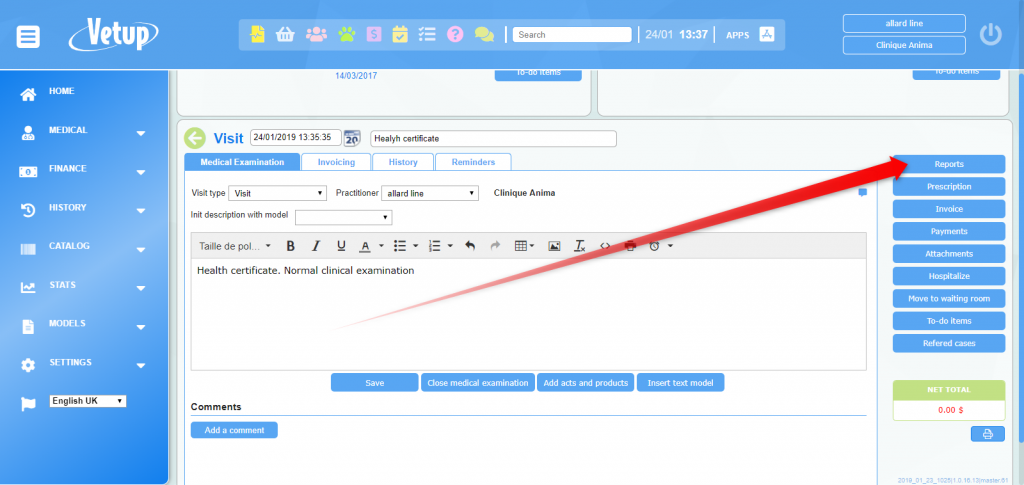 You can now select the report model you want to add to this visit and print it or send it to the owner by email…..