How to create a new Central Buying Company?
If your own Central buying company isn't in the list in SETTINGS / GENERAL SETTINGS TABS/ PRODUCTS,  or if you're not used to working with a Central buying company, you can create a list of the products you use after creating your « own Central Buying Company ».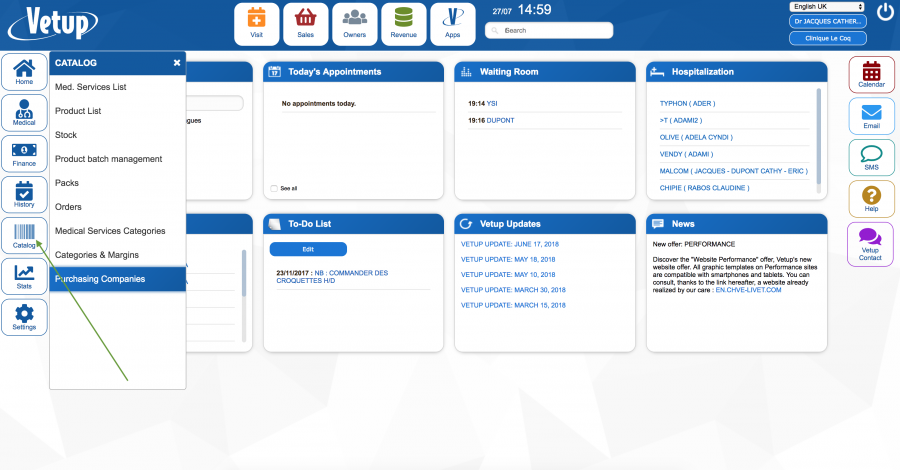 To do this, click on CATALOGUE  (see green arrow)
and then select PURCHASING COMPANIES
You will now see the differents Central Buying Companies.
Click on New
Create « my own Central Buying Company » and save

Now, « my own central buying company » can be found in SETTINGS / GENERAL SETTINGS TABS / PRODUCTS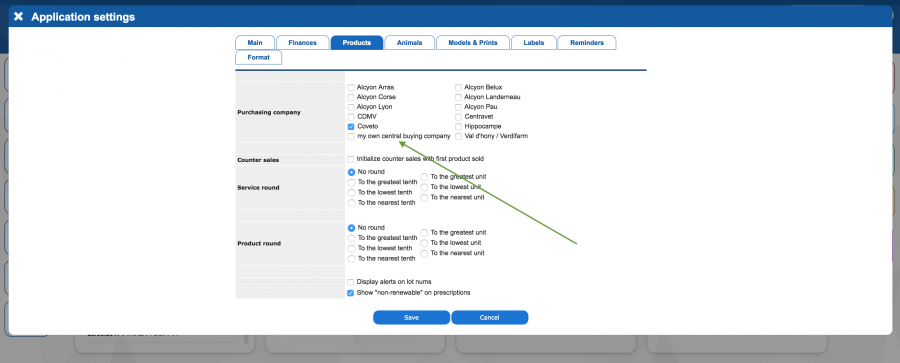 You can now add the products you use to this newly created CBC and manage your stocks